The best conversations happen in person. This is where we are directly connecting with wonderful people such as you. We hope to add an event with you here.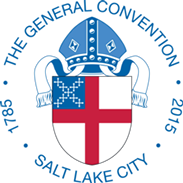 June 25 - July 3, 2015
Salt Lake City, Utah
The General Convention is the governing body of The Episcopal Church that meets every three years. The Convention is a bicameral legislature that includes the House of Deputies and the House of Bishops. The work at Convention is carried out by deputies and bishops representing each diocese. During its triennial meeting deputies and bishops consider a wide range of important matters facing the Church.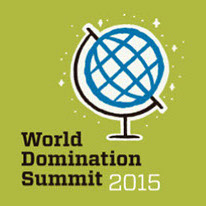 July 9 - July 13, 2015
Portland, Oregon
Last year, nearly 3,000 people descended on Portland, Oregon for the fourth annual World Domination Summit. It was an adventure like no other, complete with Bollywood dancing, hammock races,
non-stop meetups, and our very own world record for the largest yoga chain.
July 10th, 3 p.m. Let's Change the World! Spirit Moxie Meet-up, Mummy's, 622 SW Columbia St. Look for the orange door. Share your dreams and projects, learn
more about the "little things..." Cash bar.
Some of the things we do to change the world also changes us.

Some of the things we do to change the world also changes us.
© 2014 Spirit Moxie. All rights reserved.

Copy editing: Teich Technical and Marketing Communications
Web design by